Hi friends,
Oh....it was rough going back to work today after enjoying four days off with the fam. Hope you all had a better day?
Thankfully, I am back, snug in my bed and blogging away to 'So You Think You Can Dance' and all is right and well :)
Thought I'd share a few of the epic finds I've come across in the blogophere lately
First up, these darling pulls:
How amazing would these look in a sophisticated dining room or living room?
In other great finds around the blogosphere, my friend introduced me to what is possibly the funniest blog I've ever read.
Seriously! You must check
this post
out on Craig's List treasure hunts.
Now, I know, I've had several wall paper posts and as you may have guessed I am slightly obsessed with it. We want what we cannot have! Oh don't put up wallpaper - it will never come down and it will impact the resale value of your house. So what! People say the same things about pools here in Toronto and I'm getting one of those too. Just need somewhere to put it. But that's another post for another day. Back to wallpaper. Lately, I have been ogling temporary wallpaper. I want it for my bedroom and also my basement bathroom. If it's temporary than it wouldn't be such a problem if I grew tired of it right ? The only thing is that the doubter in me says: Will it be crazy hard to put up? Will it actually be temporary? It's expensive, an investment if you will, so I need to do my homework. The good news is that Apartment Therapy did it for me. Check out all these
Reviews of Temporary Wallpaper
. Now I'm definitely pulling the trigger. Just need to measure and calculate how much.
Jennifer on Rambling Renovators turned me to the fact that
Hygge & West
now carries temporary wallpaper of one my most favorite wallpapers by Julia Rothman:
It might look something like this in my downstairs powder room:
And that covers my finds from the blogosphere today.
I've seen a big trend of folks moving from Google Reader to new readers like BlogLovin and Feedly. Why not follow me while you're at it? I try to post daily and keep it light, fun, and of course stylish :)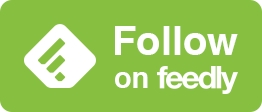 I leave you today with the following amusing item:
Thanks for stopping by!